Enshrinement of the Three Wheel Bodies in Shinnyo-en Singapore
Cherene
November 26, 2019
Comments Off

on Enshrinement of the Three Wheel Bodies in Shinnyo-en Singapore
comments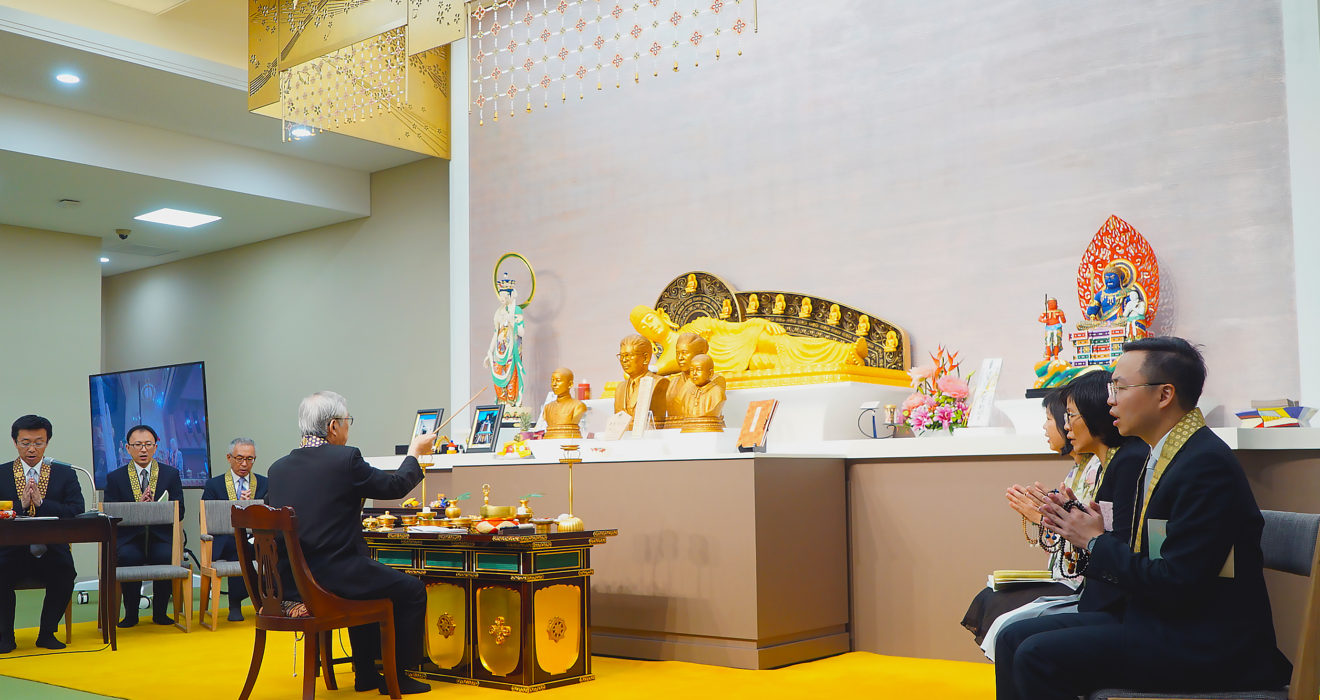 Last Sunday, 1000 people attended the momentous occasion of the enshrinement of the Eleven-faced Kannon Bodhisattva (十一面观世音菩萨) and the Nirvana Dharma Body Achala (不动明王) at Shinnyo-en Singapore. Together with the Nirvana Buddha, they make up the Three Wheel Bodies of Shinnyo-en which represent the hope that anyone is able to achieve awakening and reach a state of fulfilment, peace and happiness.
An officiating priest conducted the ceremony on behalf of Her Holiness Shinso Ito. Words & flowers of gratitude were also presented by representative practitioners from Singapore, Malaysia, Indonesia, Philippines & Mauritius.
Genevieve Gui, a Shinnyo-en youth commented, "I think that it was a very wonderful ceremony we had today because we had been looking forward to receiving the images of the Eleven-Faced Kannon Bodhisattva and the Achala. I am very excited because Shinnyo-en Singapore is now one of the few places in the world that have the Three Wheel Bodies enshrined."
Venerable Goh Chun Kiang, a monk from the Palelai Buddhist Temple also shared about the ceremony, "It is good to know about the culture in Shinnyo-en.  I haven't experienced much of Buddhist chanting in Japanese.  I find it refreshing that there is also an infusion of Pali chanting which the Theravada tradition uses in Shinnyo-en chanting."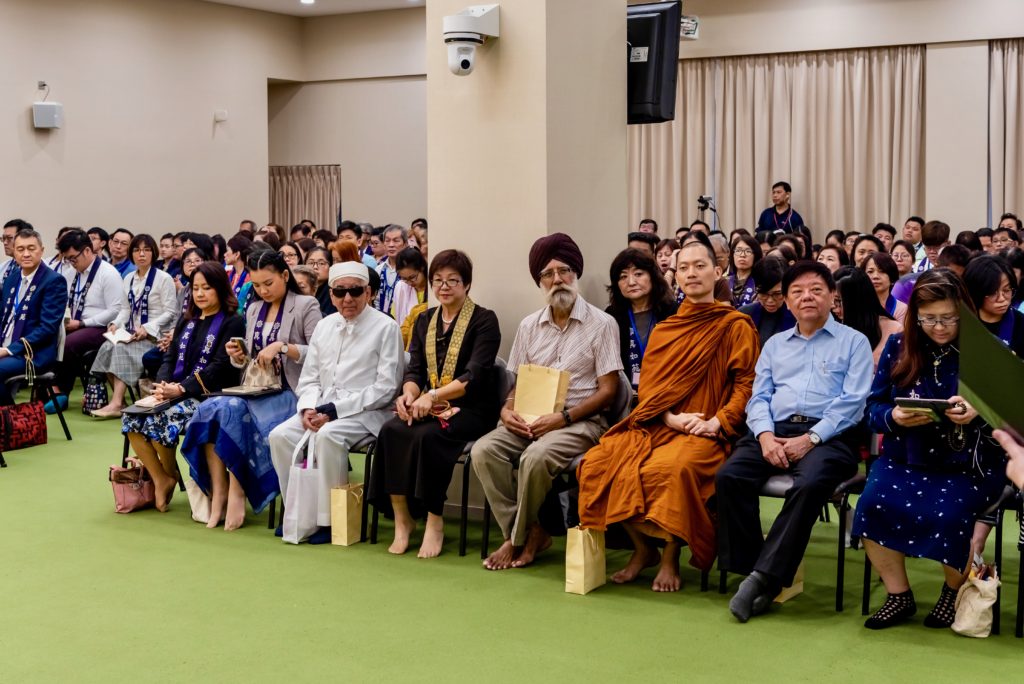 Supporting the multi religious values of Singapore, Shinnyo-en was also honoured to be joined by representatives from the Buddhist faith, Sikh faith, Islamic faith, Zoroastrian faith, the Baha'i faith and the Jain Society.
"I have always felt that religious harmony is a work in progress. In Buddhist teaching, we believe most are practicing towards the middle way, hence we still have our own biases. The context of religious harmony is having dialogues and learning to understand one another, and also mainly to understand ourselves, where we know our own biases." said Venerable Goh.
Genevieve also added "In a multi-racial country like Singapore, it is important that everyone has respect for all religions. I think one of the biggest draws for me towards Shinnyo-en is how we are mindful that there are always people around us who are different, yet we try to look for commonalities between us, so that we can harmonise and complement each other and work towards a common goal together regardless of our differences."
We would like extend our appreciation to all who attended the ceremony.
2019 Enshrinement of the Eleven-faced Kannon and the Nirvana Dharma Body Achala in the Singapore Temple