Vesak Day 2022
Cherene
May 15, 2022
Comments Off

on Vesak Day 2022
comments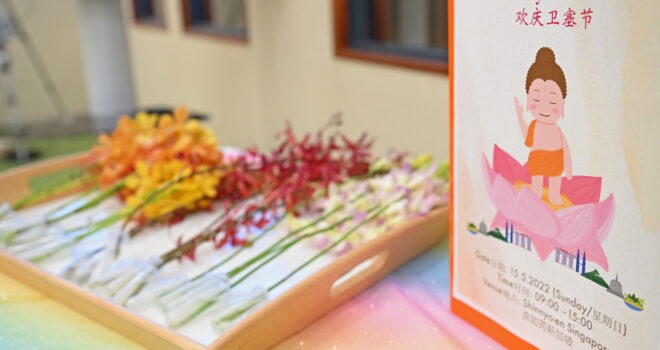 Today marks the joyous occasion where we celebrate Vesak Day in Shinnyo-en Singapore. Two sessions of prayers for peace and harmony in the world were held in the morning.
Members & guests were also invited to offer lights and flowers, and to pour sweet tea over the image of the newborn Buddha, following Buddhist tradition. The children also enjoyed themselves with children's activities. Everyone came together in harmony to celebrate the true meaning of Vesak Day – a day of joy, reflection and peace.
We are honoured to have Mr Fazlur Rahman, Chairman of Kembangan-Chai Chee IRCC and Mr Majeed Vayani, member of Kembangan-Chai Chee IRCC gracing our celebration.