International Coastal Clean-up 2018
Cherene
September 18, 2018
Comments Off

on International Coastal Clean-up 2018
comments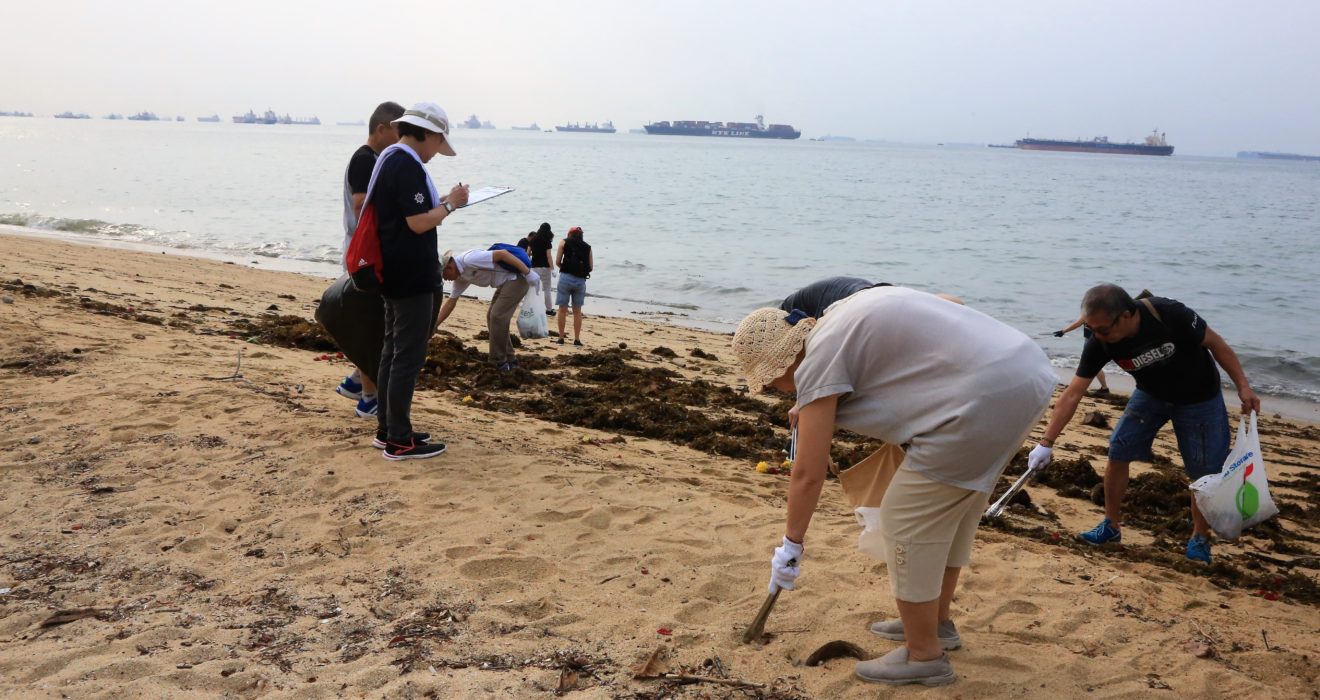 In its quest to raise awareness, educate the public on marine debris and keep the shoreline clean, Shinnyo-en Singapore participated in the annual International Coastal Clean-up on 15th September. Our inter-faith friends from Pertapis Halfway House and the Jain Society joined us at Parkland Green, East Coast Park, to help reduce our environmental footprint on marine litter and encourage a positive change.
90 volunteers, across all age groups, joined us in the coastal clean-up initiative. Naoko Koriyama, a Japanese volunteer said, "I felt so peaceful and refreshed after doing the clean-up. I am lucky to be gathering with friends from the same Sangha (for the clean-up). Even though I'm Japanese, I'm happy to be able to clean the Singapore coast and contribute in some way, after all it's our environment."
Another volunteer from Singapore, Mr. Eugene Tan said, "The key thing is to be aware of your actions and to be mindful of your environment and think about the impact you'll have. From the early days 'til now, you can still see the spirit among us members, working together for a common cause and the fun feeling of getting to know one another."
We would like to extend our gratitude to the volunteers who gave their time for this meaningful cause. We hope to continue playing our part to protect and care for Mother Nature, and in keeping our waterways clean.
International Coastal Clean-up 2018