Yellow Ribbon Prison Run 2018
Cherene
September 14, 2018
Comments Off

on Yellow Ribbon Prison Run 2018
comments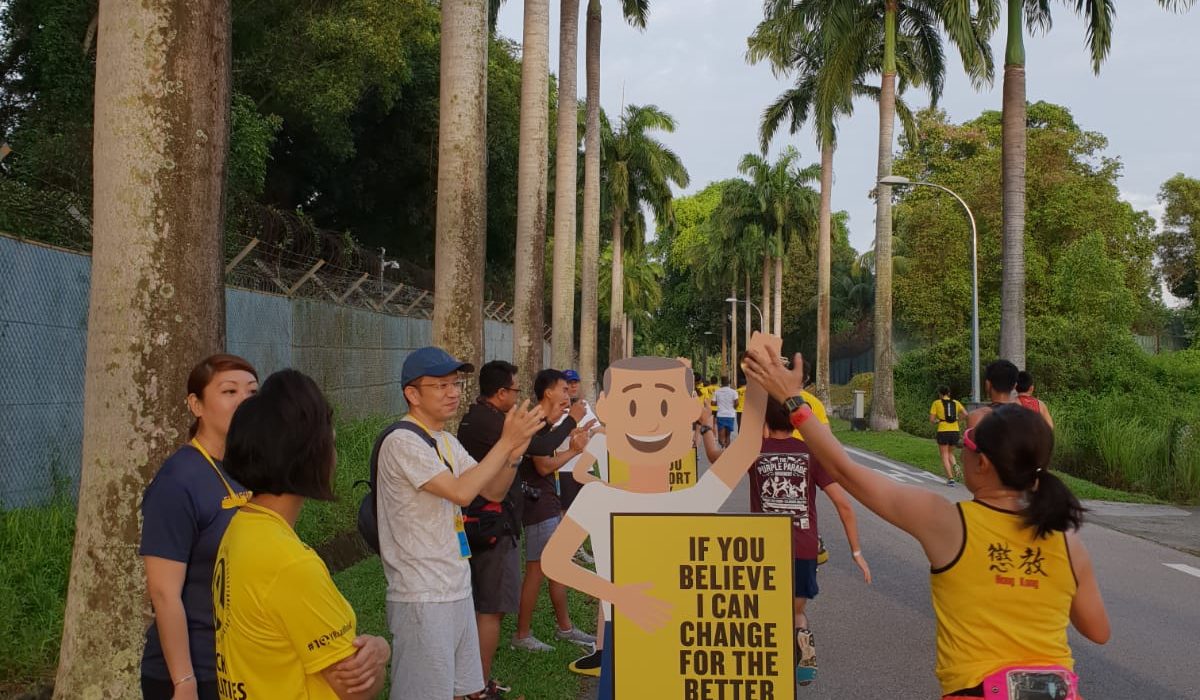 Every year, the Yellow Ribbon Prison Run is organized to provide ex-offenders a second chance at making good and to promote a more accepting society. Shinnyo-en Singapore is grateful to be part of another year's run held last Sunday, 9 September 2018 at the SAF Field of Farnborough Road. With 27 runners and 26 volunteers, the participants and the volunteers engaged in a fulfilling and fun morning.
One of the volunteers said, "It was my first-time volunteering here in Singapore. My role was to cheer the runners on along the route. As I cheered them on, I felt energised myself. It was a wonderful experience."
Another volunteer who participated in the run said, "Project (YRP) seeks to engage the community in giving ex-offenders a second chance at life and to support ex-offenders and their families. This resonates well with Shinnyo-en's teaching, e.g, to have a big heart and to embrace different types of people. Able to participate in the Yellow Ribbon Prison Run with a healthy body is a blessing and my heart is full of gratitude."
Offering ex-offenders support for reconciliation with families and a path forward to reintegrate successfully into the society, the Yellow Ribbon Run symbolises hope and a new beginning towards being accepted by the larger community.
The support of the participants, partners and sponsors at this community initiative truly embodies the spirit of kindness and compassion in the hearts of the supporters who help in the reintegration journey of ex-offenders into society. We would like to express our gratitude to all the participants and volunteers for their unwavering support and we look forward for another meaningful race next year.